1890
Lafayette Stice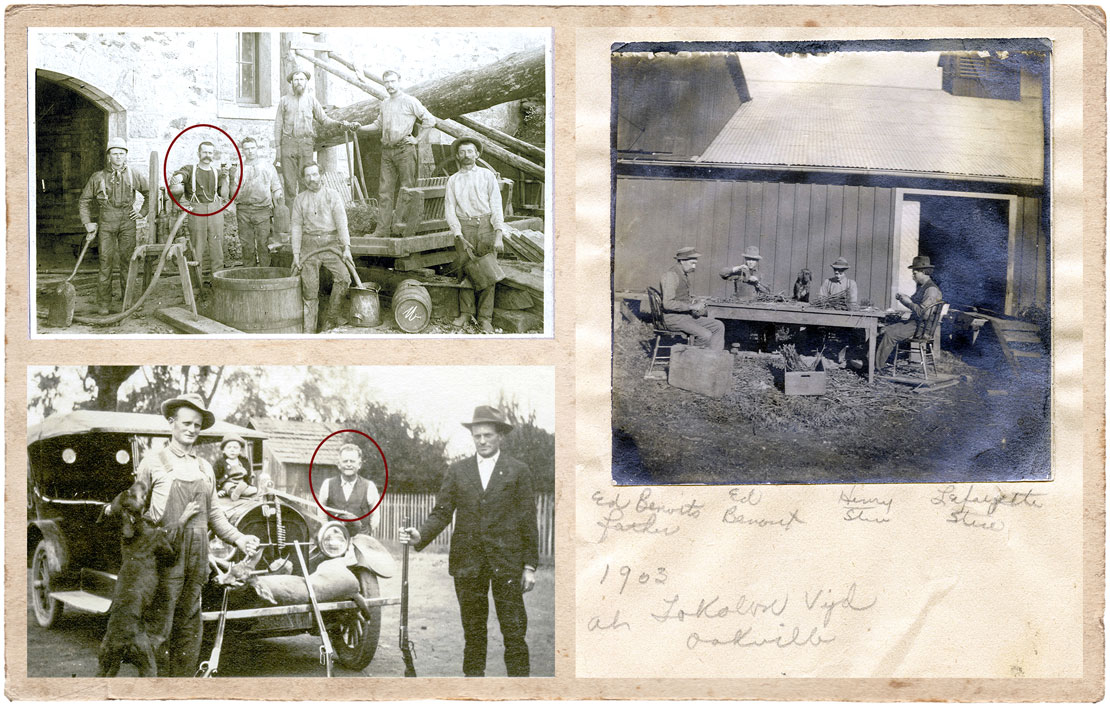 (Jeff's Great, Great Grandfather)
Born: 1860 Napa, CA
Passed: 1937 St. Helena, CA
Wife: Sarah Isabelle Turner
Born: 1859
Passed: 1941
1890's winemaker Brun & Chaix winery on Howell Mountain.(currently Cade 13th.)

1900's winemaker at Gustave Niebaum's Inglenook Vineyards in Rutherford.

Winemaker at Henry Harris Winery in Rutherford.(currently Martin Estate)

1915 won 19 medals at the Panama-Pacific international exposition in San Francisco, more than any other CA winery, (while at Inglenook)

Managed To Kalon vineyard in Oakville in the years prior to prohibition.

1919 leased Sutter Home Winery before the 18th. Amendment deadline of January, 1920.  This was an attempt to get one last crush in prior to prohibition.

1921 purchased 90 acres south of St. Helena, 40 acres were planted to grapes. (Today known as "Stice Lane") during these years of prohibition the grapes were harvested and shipped across the country in small packaging for "home winemaking" as it was still allowed under the 18th amendment.

Operated a butcher shop during some of the prohibition years.