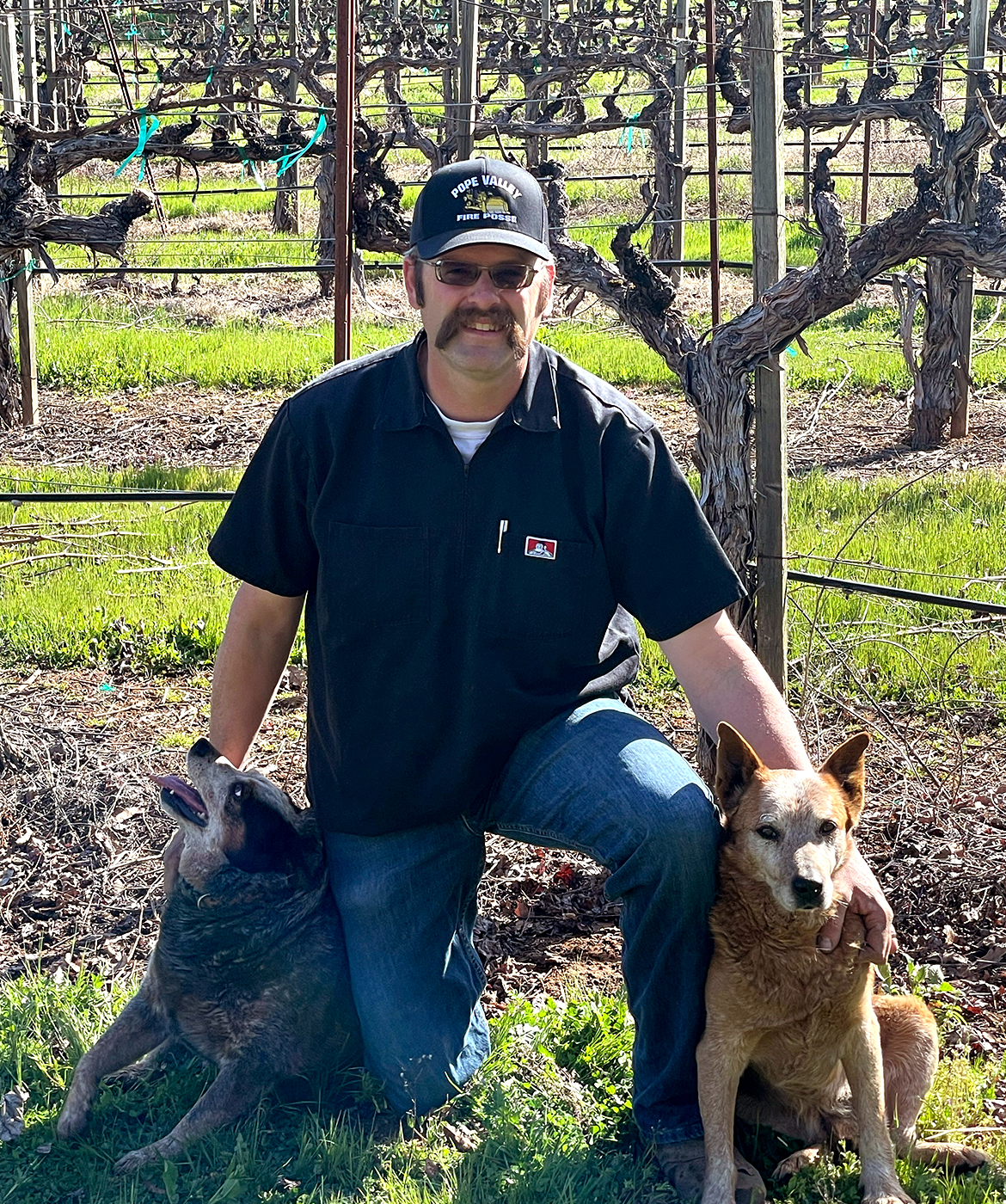 Jeff Parady grew up as a young boy working for the Kirkpatrick family at the Pope Valley Garage, one of California's first auto/towing garages built in 1915. He has owned and operated the Pope Valley Repair & Towing Inc. since the age of 25, repairing farm and vineyard equipment, providing wine industry trucking and a 24 hour towing service throughout Northern California. It was at this garage at a very young age where he acquired his passion for the automobile. Aside from his soft spots for vintage American vehicles he proceeded to the dirt circle tracks of the west coast, primarily Northern California where he competed at all levels and made a name for himself racing winged sprint cars for nearly 15 years. Jeff is a magnet to American west history and architecture creating a turnkey mining museum recognized by both St. Helena and Napa historical societies in the historic "Clubhouse" building moved from the nearby Aetna Springs Resort (with the help of a gang of friends and family) to the historic mining site of the Phoenix Mine of 1861. (Jeff and Elizabeth's Ranch). Jeff took up the family tradition of making wine in 2008 and has been doing so ever since with grapes harvested from his family's ranch. Jeff and Elizabeth married in 2010 giving birth to Jeffrey (2016) and Charlotte (2018), the eighth generation.
Sometimes you got to get up on the wheel.
As a young man, John was unknowingly exposed to the culinary wonders of fresh meats and vegetables. He would spend months at a time in South San Francisco, California, with his Nonie (grandmother) who would frequent the fish markets for the daily fresh catch to make peasant Cioppino accompanied by Italian Teleme cheese over slightly burnt toast or a peasant Italian Rice Torta. John's family also had various livestock that was a plentiful food source throughout the year, and an acre of land dedicated to the gardening of fresh fruits, vegetables, and herbs. John's family truly lived off the land and the fruits of her harvest were always a part of the family meal. Throughout John's childhood Nonie would bring John into the kitchen to help prepare meals and expose him to the joy of cooking. Nonie's work ethic and passion for food had a life-long impression on John and influenced his culinary journey even today.
John's growing passion for cooking and thirst for culinary knowledge was very apparent to his parents who offered him the opportunity to attend the Napa Valley cooking school in St. Helena. John gladly accepted this offer and excelled through the program continuing to hone his culinary gift. After school John worked in several restaurants in St. Helena increasing his knowledge and culinary skills, but also began an early exposure to the integration of the wine experience with food. John caught a lucky break and was given an opportunity to work at Rombauer Vineyards in retail sales and cooking for the Rombauer family (Koerner and Joan Rombauer) for 11 years. This experience cemented John's passion for food and wine as well as the Napa Valley wine family for life. 
John continues to perfect his craft as he goes into his latest adventure, a collaboration with Jeff Parady in a wine business and meat company. He compliments this partnership with 22 years of experience living, working and loving the wine industry.
I will never be able to give back for what Napa Valley has given me.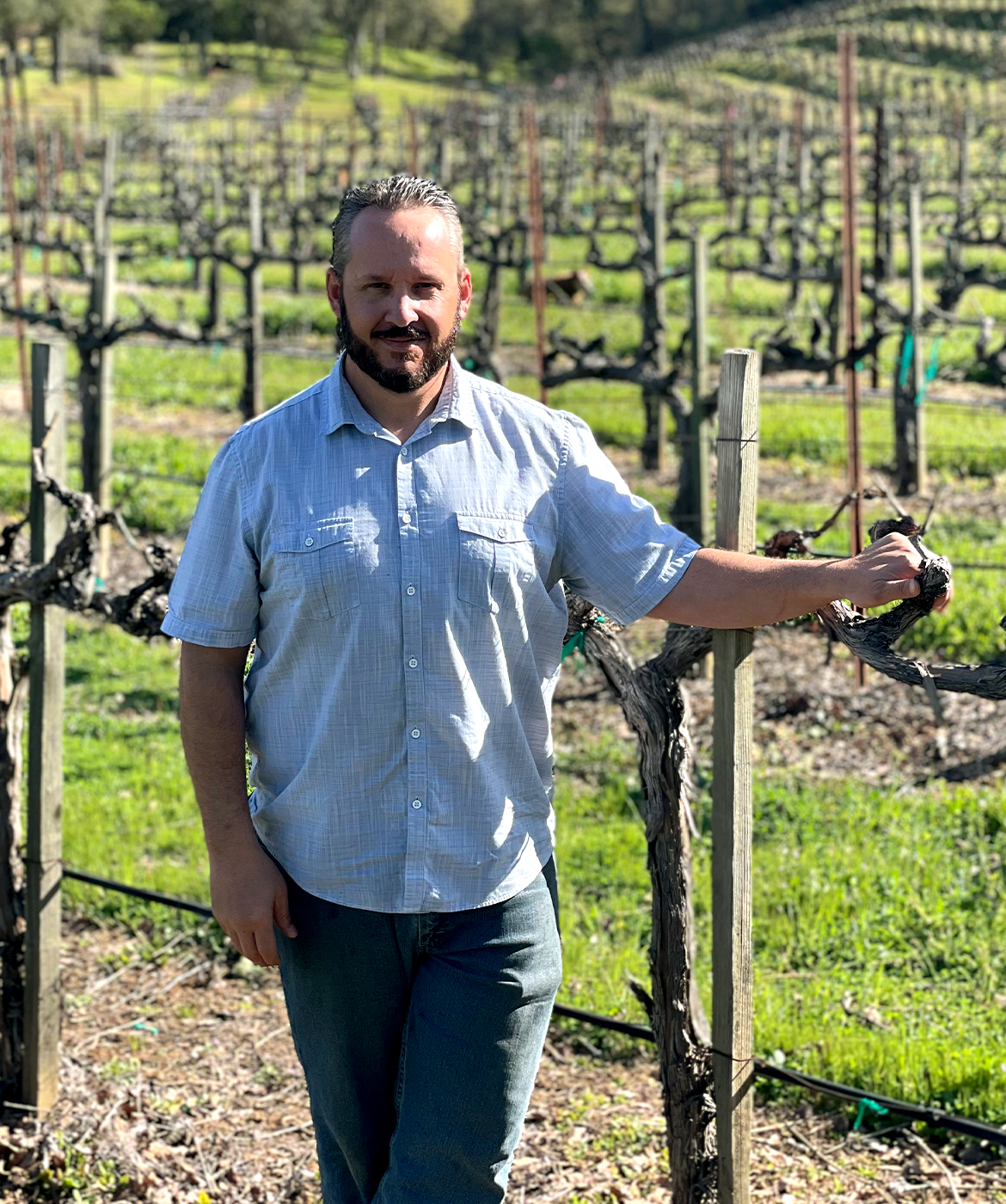 While he calls himself a "cellar grunt", Mike actually oversees the production of the wine, works with the team in the vineyards, and manages the overall operation. An interest in experimenting with other varieties led Mike and his wife Kara to purchase some old vine Petite Sirah from Randy and start their own label Retro Cellars. Before becoming a full-time winemaker, Mike pursued his other interests. He graduated from UC Santa Barbara in 1988 with a degree in Anthropology (surfing) and later owned a bike shop in Calistoga. He and Kara have two grown children who are currently on their own paths. But he wouldn't be surprised if, like their father, they end up farming grapes on Howell Mountain.
If snakes had legs, they'd be lizards.
Cary Gott is the founding principal of Vineyard & Winery Estates. The fourth generation of his family in the premium California vineyard and wine business, he has life long experience in winemaking, viticulture and marketing of ultra-premium wines. Founder, owner, winemaker and president of Monteviña Wines in Amador County from 1971 to 1982. The best Zinfandel in the world. Winemaster and President of Corbett Canyon Vineyards in San Luis Obispo, 1983 to 1986. A very successful startup winery. Senior Vice President, Vineyard & Wine Operations for Seagram Chateau & Estates in California, and Senior Vice President of Sterling Vineyards. Winemaster for Mumm Napa Valley. These brands grew successfully under his guidance. 1986 to 1997.Founder, VINEYARD & WINERY ESTATES, established in 1997. Many startup wineries and brands have been created under the guidance and winemaking of Cary Gott and Vineyard & Winery Estates staff. The Gott Family is in the specialty wine and food business in St Helena, Napa, Palo Alto and San Francisco with Joel Gott Wines and Gott's Roadside restaurants, (formerly Taylor's Automatic Refresher).
I love the business and how it has evolved my life.