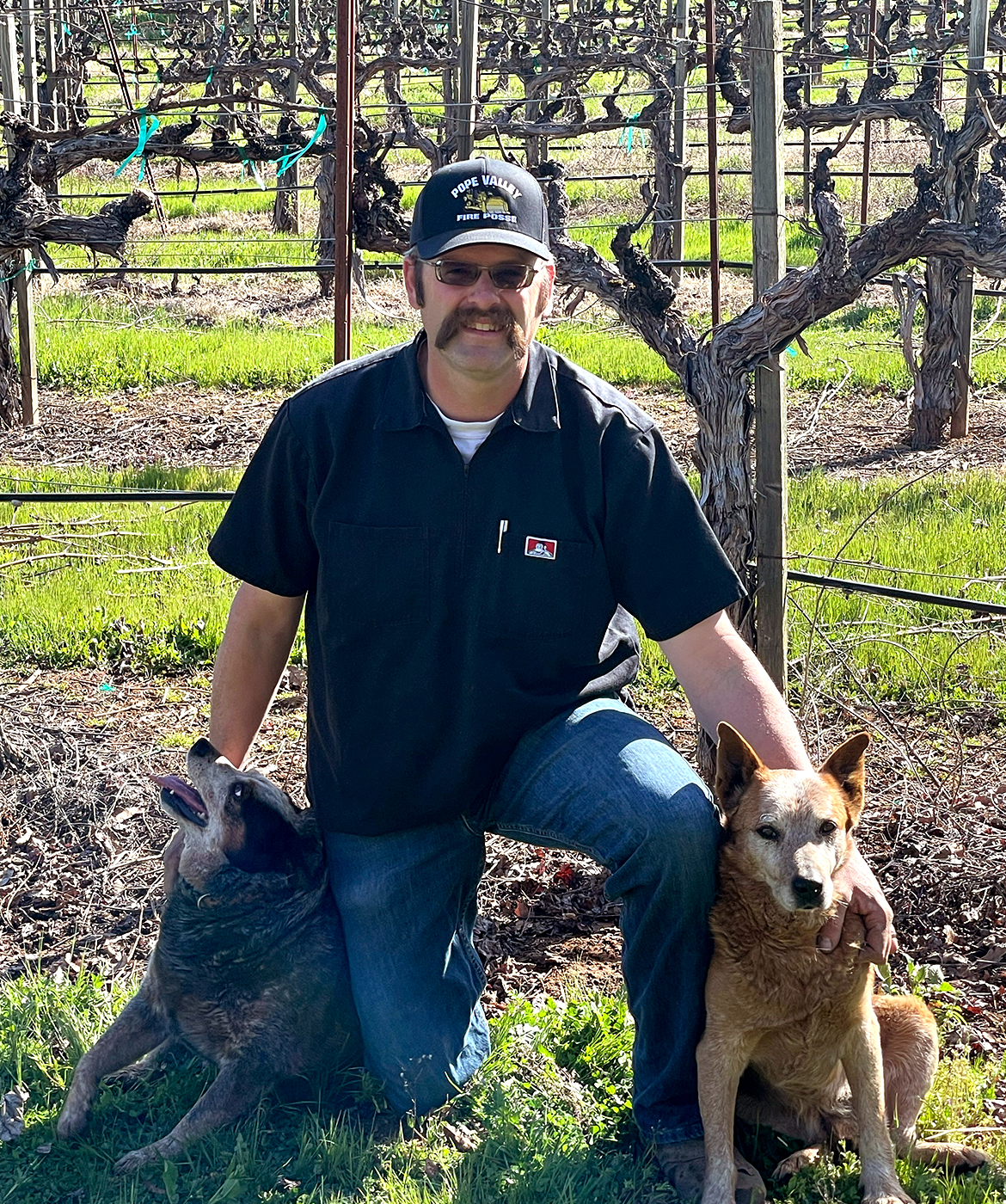 Jeff Parady grew up as a young boy working for the Kirkpatrick family at the Pope Valley Garage, one of California's first auto/towing garages built in 1915. He has owned and operated the Pope Valley Repair & Towing Inc. since the age of 25, repairing farm and vineyard equipment, providing wine industry trucking and a 24 hour towing service throughout Northern California. It was at this garage at a very young age where he acquired his passion for the automobile. Aside from his soft spots for vintage American vehicles he proceeded to the dirt circle tracks of the west coast, primarily Northern California where he competed at all levels and made a name for himself racing winged sprint cars for nearly 15 years. Jeff is a magnet to American west history and architecture creating a turnkey mining museum recognized by both St. Helena and Napa historical societies in the historic "Clubhouse" building moved from the nearby Aetna Springs Resort (with the help of a gang of friends and family) to the historic mining site of the Phoenix Mine of 1861. (Jeff and Elizabeth's Ranch). Jeff took up the family tradition of making wine in 2008 and has been doing so ever since with grapes harvested from his family's ranch. Jeff and Elizabeth married in 2010 giving birth to Jeffrey (2016) and Charlotte (2018), the eighth generation.
Sometimes you got to get up on the wheel.
Winemaker Rico Chelini was born and raised in St. Helena, in the heart of the Napa Valley where his family has been making wine since 1970. Rico's childhood was filled with days of following his father, legendary winemaker Mike Chelini around the vineyards at Stony Hill Winery and watching the winemaking process up close and as a part of his daily life. It was an easy decision for Rico to follow in his father's footsteps. After graduating from Cal Poly, San Luis Obispo with degrees in Wine and Viticulture and Agricultural Business, Rico worked in the vineyards and cellar at Linne Calodo Winery in Paso Robles for 3 years where he really learned what it took to make the best wines possible. Armed with a solid winemaking foundation, Rico returned to his Napa Valley roots where he met up with long time Napa Valley winemaker Bob Pepi. As assistant winemaker for Pepi, Rico helped make wine for numerous premier Napa Valley producers including Pestoni Family, Steltzner, Flora Springs and Andretti. After 8 years working with Pepi, Rico started his own Wine consulting company and since 2016 has been the consulting winemaker for Andretti Winery. Rico, his wife Lindsey, and two boys Michael and Joseph reside in Vacaville where Lindsey is the chef/owner of Backdoor Bistro and Wine Bar, a small farm to table restaurant. In 2022 Rico came on board with Bluford to help with the winemaking and is excited to be part of the Bluford team.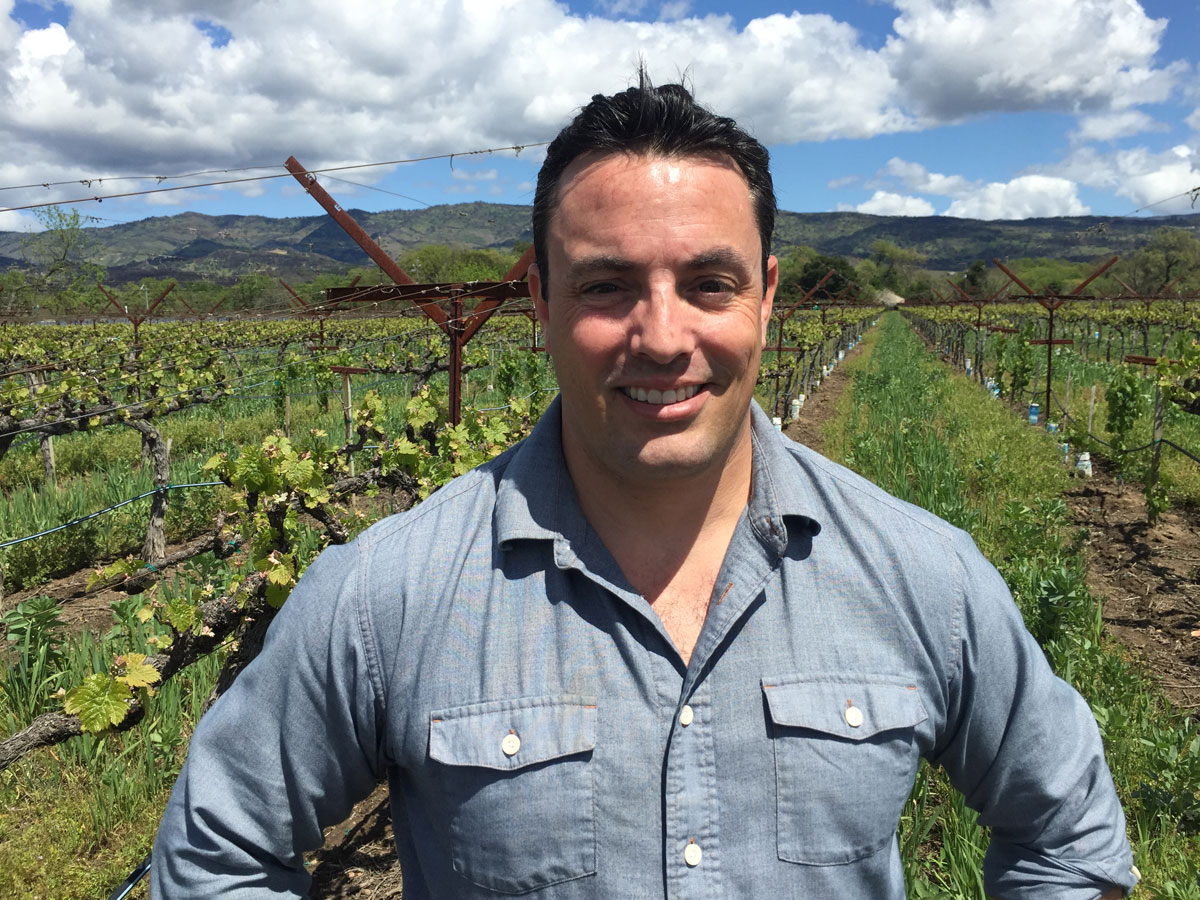 While he calls himself a "cellar grunt", Mike actually oversees the production of the wine, works with the team in the vineyards, and manages the overall operation. An interest in experimenting with other varieties led Mike and his wife Kara to purchase some old vine Petite Sirah from Randy and start their own label Retro Cellars. Before becoming a full-time winemaker, Mike pursued his other interests. He graduated from UC Santa Barbara in 1988 with a degree in Anthropology (surfing) and later owned a bike shop in Calistoga. He and Kara have two grown children who are currently on their own paths. But he wouldn't be surprised if, like their father, they end up farming grapes on Howell Mountain.
If snakes had legs, they'd be lizards.